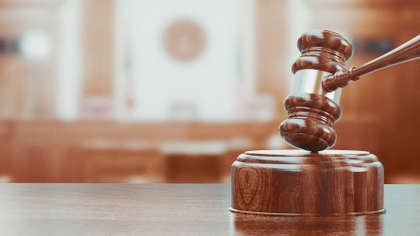 A European karate champion has received a six year jail sentence for a sexual assault on a student outside a Cork city nightclub.
28-year-old Bagrat Kudzievi, a silver medalist at the European karate championships, was convicted of two counts of sexual assault on student Rachel McElroy on October 19th, 2019.
Then 18, McElroy was enjoying a night out with friends when she became intoxicated from what Justice Tara Burns described as "a relatively small amount of alcohol."
McElroy was seen on CCTV footage falling in the nightclub before going out to the smoking area with her friends. There she sat beside Kudzievi. 10 minutes later she left with Kudzievi. Passersby interrupted the two, who they believed were engaged in sexual acts. Kudzievi lifted up McElroy and brought her to a secluded location.
Bouncers from the club ,later found Kudzievi lying on top of McElroy, whose trousers were down.
Kudzievi claimed that any acts were consensual. McElroy had no memory of the incident and cried for hours when she learned the details.
"It impacts so much on your life and I feel like talking about it, even to strangers, helps me a lot and has lifted a lot of weight off my shoulders," said McElroy. "I had no idea where I was. I didn't even know who I was."
Kudzievi must return to his home country of Georgia when his sentence is complete.
Justice Burns called the attack "every young woman's nightmare."