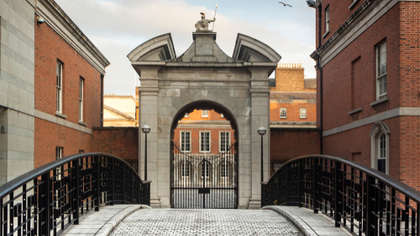 The government has recommended the pardoning of a man executed in 1895.
John Twiss was convicted of the murder of John Donovan on the border of Cork and Kerry in 1894.
Donovan was killed seemingly in revenge for his role as caretaker of a home where a family had recently been evicted. He was dragged form his house at night and shot in the arm, dying from his wounds the following day.
Twiss was identified by the victim's seven-year-old son. After a three day trial in January 1895, a jury found Twiss guilty of the killing and he was sentenced to hang for the murder.
A petition against the hanging by the Fermoy Town Commissioners received 40,000 signatures but was refused by Dublin Castle.
A new review of the case has concluded that Twiss was wrongly convicted.
"Twiss was convicted on the basis of circumstantial evidence that can best be described as flimsy, following a questionable investigation…the problematic aspects of this case are like 'strands in a rope' which together lead to the conclusion that the nature and extent of the evidence against Twiss could not safely support a guilty verdict," said Associate Professor in the Sutherland School of Law, UCD, Dr Niamh Howlin, who was commissioned to review the case.
The decision to issue a pardon now rests with President Michael D. Higgins. If granted it will be the third posthumous pardon issued since 1937.
"The granting of a Presidential pardon is a rare occurrence and a very high bar must be reached for consideration to be given by Government to make such a recommendation to the President," Minister for Justice Helen McEntee said. "This case is quite well known, particularly in Kerry, and is regarded as a clear historic injustice. In reaching a decision on this matter, I have carefully considered the expert report commissioned by the then Minister for Justice, Charlie Flanagan TD, and the additional evidence provided by the Michael O'Donohoe Memorial Heritage Project. I would also like to particularly acknowledge the work of Mr John Roche who has engaged extensively with my officials on this matter."