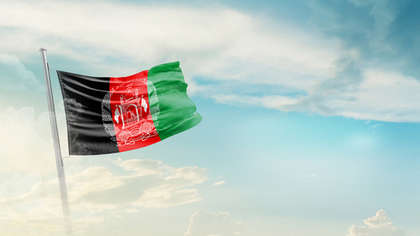 25 Irish citizens and their dependents have been evacuated from Afghanistan.
News of the latest evacuation was announced by Foreign Affairs Minister Simon Coveney.
Supported by Qatar, a special flight was organised late on Wednesday night which took the 15 Irish citizens and 10 dependents from Kabul to Doha. Their needs will be assessed by a consular team in Doha before they travel to Ireland.
"This is a huge relief and testament to the ability of our consular team in Dublin and the region who have worked tirelessly through diplomatic channels to access last night's flight," Coveney said.
The latest evacuation brings to 88 the total number of Irish citizens or dependents taken out of Afghanistan.
Some Irish citizens still remain in Afghanistan.
"We remain aware and in contact with other citizens who still want to leave Afghanistan and our work with key partners will continue to achieve this," Coveney said. "We will keep working with our citizens and their families to make sure that we find a way to get those that want to leave out as soon as possible, and of course we're working with many others as well."
The minister reiterated that Ireland would continue to help Afghhan refugees.
"Ireland is also committed to its international obligations to help vulnerable Afghan refugees and groups of people in that category continue to arrive or be in transit," he said. "Afghan citizens who are Irish residents who are looking to try to leave. And of course we now have well over 400 people who have been given visa waivers on refugee status to come to Ireland as well so the work in the context of helping people to leave Afghanistan who wants to leave continues. And we have made a good step forward this evening for our citizens and their family members, and we look forward to welcoming them home."