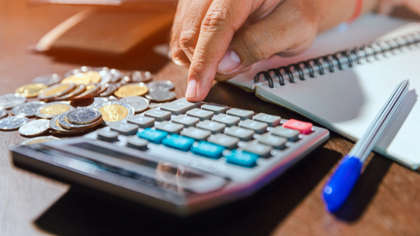 Taoiseach Micheál Martin and Tánaiste Leo Varadkar are considering options to reduce the impact of the rise in the cost of living.
Consumer prices in December 2021 were found have risen by 5.5% on the previous December, the greatest recorded increase since 2001. Diesel prices rose by 36%, petrol by 32% and airfares by 66%. Electricity prices rose 22.4%, gas by 28% and home heating oil by 53%. Rents in the private sector saw an 8.4% rise.
Varadkar said the €210 million energy rebate scheme, which will see electricity customers receive just over €100 off their first bill after March, wasn't enough to offset rising energy prices.
Martin said the government is "conscious" of how energy prices are impacting the cost of living. He said options are being explored to help protect the public's disposable incomes. This could potentially include reducing government charges and fees.
Sinn Féin's finance spokesperson Pearse Doherty said the "penny has finally dropped with the government" regarding the cost of living.
Doherty called for several measures, including a rent freeze, an increase in social welfare payments and the suspension of the carbon tax, which is due to come into effect in May. He also said the energy rebate should not be given to holiday homes.