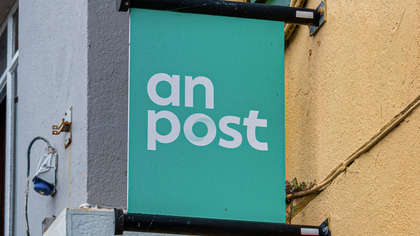 A man has been charged in the bizarre case involving a corpse brought into a post office last week.
40-year-old Declan Haughney, of Pollerton Road in Carlow town, was arrested on Wednesday and has now been charged with two counts of deception.
A second man was also arrested yesterday but was released without charge. A file is being prepared for the Director of Public Prosecutions.
Haughney is accused of bringing the corpse of his uncle, Peadar Doyle, to the Staplestown Road post office branch in Carlow last Friday. He is alleged to have attempted to withdraw the dead man's pension.
Garda Joe O'Keeffe told the court today that Haughney gave "no reply" to the charges brought against him.
Solicitor Brendan O'Flaherty said no application for bail would be made. He is hoping an arrangement can be made between Haughney and gardaí at Carlow court next Wednesday.
The court was told that Haughney is currently undergoing a methadone treatment programme. Judge Geraldine Carthy ordered that he continue to receive any relevant treatment.
Legal aid was granted for Haughney, who is currently unemployed.
Haughney had earlier claimed he didn't realise his uncle was dead when he brought him to the post office.
"Why would I want to rob my uncle?" he asked. "I'm 40 years of age yeah, I'm not a child, I'm not a young fella. I'm not an eejit to walk into Hoseys with a dead man and collect his money. Am I cuckoo? Am I cuckoo? I'm not."