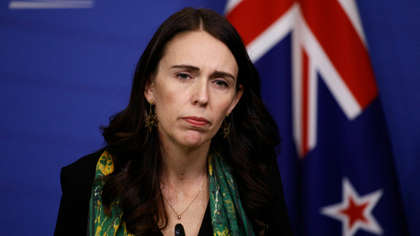 Held up throughout the pandemic as an example of how to employ a "Zero COVID" tactic, New Zealand has been forced to drop its approach amid a Delta variant outbreak.
A new outbreak in the country's largest city of Auckland has seen New Zealand Prime Minister Jacinda Ardern admit that a new approach must now be sought.
Strict border restrictions had protected New Zealand from the experiences of most of the world with life carrying on largely as normal throughout most of the pandemic.
The Delta variant has changed all that. In August, Auckland entered a seven week lockdown when the variant was discovered among its population. Infection rates have continued to rise despite the action.
Ardern described the Delta variant as a "game changer."
"Even with the long-term restrictions we've had, we patently haven't reached zero," Ardern said.
Ardern has now scaled back her initial goal of completely stamping out the virus and has lifted some restrictions in Auckland. She credits the rising vaccination rates with giving her the ability to change course after initially trying to close off her country from the virus.
"Elimination was important because we didn't have vaccines, now we do, so we can begin to change the way we do things," she said.
Auckland remains under lockdown but will now be reviewed on a weekly basis as to which restrictions can be eased. The rest of New Zealand came out of lockdown in early September.
Despite the latest development, New Zealand has seen just 27 deaths out of a population of five million.