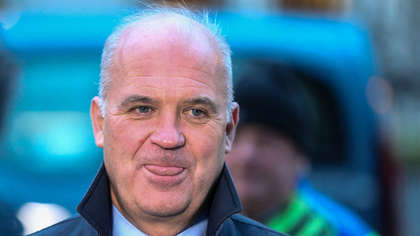 The National Public Health Emergency Team (NPHET) meets at 2pm today ahead of tomorrow's government meeting, where a decision will be made on removing restrictions this weekend.
The plan is to remove most current restrictions on Friday, however a rise in cases has cast doubt on whether this will now happen.
HSE CEO Paul Reid said this morning that it's "time for us all to hit the reset button."
"If unvaccinated you're at higher risk, resulting in disproportionate impact. Do the right thing," He wrote on Twitter. "For the rest of us, time to do the basics well again. Both of the above work."
It's believed that the requirement to show a Digital Covid-19 Certificate will not be removed this Friday.
2,180 cases were reported on Saturday, the highest figure since January.
Along with NPHET, the National Immunisation Advisory Committee (NIAC) will also meet today to discuss a possible expansion of the vaccine booster programme.
Currently, only those aged over-80 and those with suppressed immunity are receiving a third jab.
Taoiseach Micheál Martin is in favour of expanding the programme.
"I would like to see that expanded," he told the Sunday Independent. "And to healthcare workers too."
Social Protection Minister Heather Humphreys discussed tomorrow's cabinet meeting.
"We are concerned about the rising numbers, and we will be making a decision on Tuesday, and we will be looking at the remaining restrictions," she said. "We're not going back, that's important to say, but we're looking at what we're going to do regarding the remaining restrictions, we're going to look at Covid certs and we're going to look at booster vaccinations, and those are all of the issues that we take into consideration in terms of a Government policy."