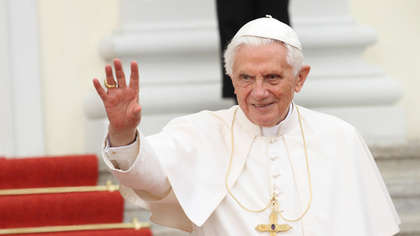 A report on clerical abuse by the Catholic church in Munich has found that former pope Benedict XVI, formerly known as Josef Ratzinger, failed to act on four cases of abuse.
Between 1977 and 1982, Ratzinger was the archbishop of the German city. A report commissioned by the church and conducted by law firm Westpfahl Spilker Wastl has revealed that he failed to act on four clergymen accused of abuse.
In the most high profile case, priest Peter Hullermann was accused of abusing an 11-year-old boy in the city of Essen and was subsequently transferred to Munich. In 1986 he was given a suspended prison sentence despite being convicted of molesting other children. The church allowed him to continue working with children for several years after his conviction.
Ratzinger has denied being aware of Hullermann's history when he was transferred to his dioceses.
Reformist Catholic group Wir sind Kirche (We are Church) wants Ratzinger to admit responsibility for the negligence during his time in Munich.
"An admission by Ratzinger that through his actions or inactions, knowledge or ignorance, he was personally and professionally complicit in the suffering of many young people would be an example for many other bishops and responsible persons," the group said in a statement.
The current archbishop of Munich, Cardinal Reinhard Marx, offered his resignation last year over the dioceses' "institutional and systemic failure" to address abuse within its ranks. The request was denied by Pope Francis.