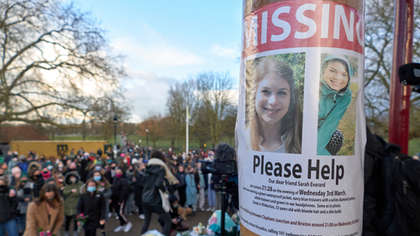 Former police officer Wayne Couzens has appealed for a reduction in his sentence.
Couzens was handed a whole-life sentence for the kidnap, rape and murder of Sarah Everard.
A whole-life sentence means Couzens will spend the rest of his life in prison. The sentence was handed down at the Old Bailey by Justice Fulford, who said the sentence was warranted due to the exceptional circumstances of a serving police officer abusing his power to commit his crimes.
Couzens was the first to receive such a sentence for the murder of a single adult in circumstances not classified as terrorism.
"The misuse of a police officer's role such as occurred in this case in order to kidnap, rape and murder a lone victim is of equal seriousness as a murder for the purpose of advancing a political, religious or ideological cause," the judge said.
Upon sentencing, Everard's family said that knowing Couzens "will be imprisoned forever brings some relief."
"An application (for permission to mount an appeal against sentence) has been lodged," a Court of Appeal official said today.
Couzens' appeal comes just weeks after a failed appeal by Reading terrorist Khairi Saadallah. He had sought to have his whole-life sentence reduced after being found guilty of the murders of three men.