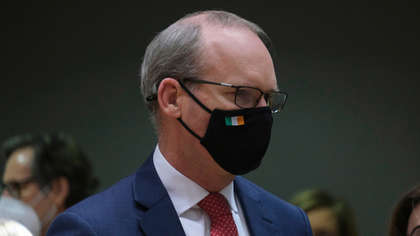 Minister for Foreign Affairs Simon Coveney has confirmed that we're on track for the lifting of COVID-19 restrictions on October 22nd.
He did however stress that the government will hear the advice of medical and scientific experts before finalising a decision.
Senior Nphet members and Chief Medical Officer Dr Tony Holohan will continue to review the situation in hospitals, ICUs and the community as a whole.
Nphet will hold a meeting next Monday to assess current trends around the virus. They will then advise the government on how to proceed with the planned lifting of restrictions.
Coveney warned that the high vaccination rate "does not mean we can let our guard down" as "we still have lot of Covid in the community."
At a Nphet meeting earlier today, concern was expressed that the public may be acting as though the pandemic is over and letting its guard down.
Tánaiste Leo Varadkar refuses to "rule out the possibility that we may reopen but still retain some restrictions" next week.
"The plan is to go ahead and ease most of the remaining restrictions on 22nd October, but that will depend on the numbers over the next couple of days," he said. "It will depend on the advice from NPHET."
The current plan is to remove the vaccine pass for indoor dining on the 22nd.
As of this morning, 408 patients are hospitalised with the virus, with 69 in ICU.