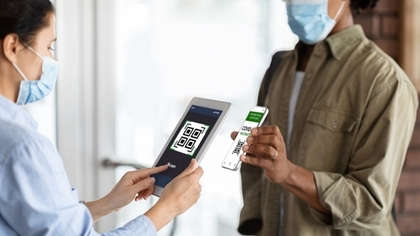 Those who received a booster vaccine will be issued with an updated EU digital COVID cert from tonight.
From February 1st the EU will apply a nine-month time limit on COVID certs issued on the first round of vaccination. COVID passes will only be valid for nine months from your most recent vaccine dose.
If you have recovered from COVID in the past six months you can request a Digital Covid Certificate of recovery via the online portal.
Minister of State Ossian Smyth said the updated certs will begin to be issued from tonight.
"The vast bulk will be going out through email," he said.
The Irish government has issued over five million COVID certs to date.
The European Commission believes that booster vaccines provide longer lasting protection than the primary dose.
"On the basis of new scientific evidence on this issue, the Commission may, if needed, propose an appropriate acceptance period also for vaccination certificates issued following a booster," the commission said in a statement.
The Department of Health has confirmed that incoming travellers to Ireland will not require a negative PCR or antigen test if they are fully vaccinated.