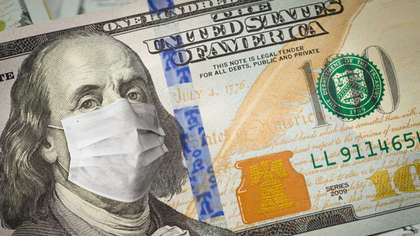 Over a million cases of COVID were recorded in the US on Monday, setting a new world record for daily cases.
1,688 deaths were recorded in the same period.
US infectious disease expert Dr Anthony Fauci has warned of a surge in hospitalisations amid the latest wave caused by the highly transmissible Omicron variant. He described the country as experiencing "almost a vertical increase" in cases.
The number of COVID patients in hospitals in the US has risen by 50% in the past three weeks. Hospitalisations are currently at 70% of the previous peak in January 2021.
The states of Delaware, Maryland, Ohio and Washington DC are reporting their highest numbers of hospitalisations since the pandemic began. Some states have called in the National Guard to assist in hospitals.
In Ireland hospitals have been instructed to prioritise COVID care for the next two weeks, with almost 900 in hospital with the virus.
Health Service Executive CEO Paul Reid has said the Omicron wave has put extreme pressure on hospitals through a combination of admissions and staff shortages.
"As of now, we cannot say how much higher cases will escalate and at what time we will reach the peak," Reid said in a letter to health service senior managers.