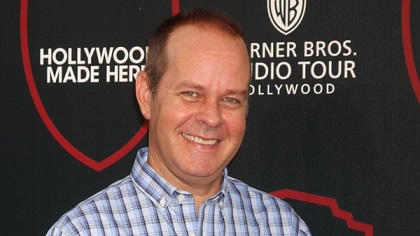 In an interview with NBC's Today show, the 59-year-old revealed he was diagnosed in September 2018 after a routine physical examination.
Actor James Michael Tyler, who portrayed the loveable Gunther in popular '90s sitcom, Friends has revealed he has stage four prostate cancer. Speaking in an interview with NBC's Today Show, the 59-year-old Tyler told how he was diagnosed in September 2018, following a routine physical examination.
Talking about his diagnosis via video call, Tyler said, "I was 56 years old at the time, and they screen for PSA, which is prostate-specific antigen. That came back at an extraordinarily high number... so I knew immediately when I went online, and I saw the results of my blood test and blood work that there was obviously something quite wrong there.
"Nearly immediately, my doctor called me and said, 'Hey, I need you to come in tomorrow because I suspect that you may have quite a serious problem with your prostate'."
After he missed another test during the pandemic, the cancer spread to his bones, leaving his lower body paralysed, and is now at stage four.
"I was diagnosed with advanced prostate cancer, which had spread to my bones. I've been dealing with that diagnosis for almost the past three years. It's stage 4 (now). Late-stage cancer. So eventually, you know, it's gonna probably get me."
Tyler told reporters he had undergone hormone therapy at first, which "worked amazingly for about a year", allowing him to live normally on just three pills a day. The Friends actor took time on the show to urge other men to get a prostate check-up at their next appointment. "There are other options available to men if they catch it before me," he said.
Tyler is currently attending chemotherapy sessions to slow down the effects of the disease, but is urging other men to act before it gets to such a stage. "If it spreads beyond the prostate to the bones, which is most prevalent in my form, it can be a lot more difficult to deal with," he said.
When asked if he wished he had done anything differently, Tyler replied: "I would have listened to my wonderful wife - who has been my absolute strength throughout all of this. I would've gone in earlier and it would've been hopefully caught earlier."
Actor James Michael Tyler (@slate_michael) played Gunther on "Friends" for 10 years, but he was unable to attend the recent cast reunion in person because he's been battling a serious health issue. Now he's sharing his news for the first time with @craigmelvin. pic.twitter.com/272tg4Sbvc

— TODAY (@TODAYshow) June 21, 2021