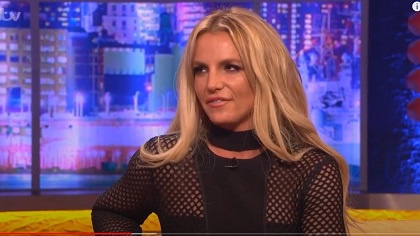 A musical based on Britney Spears' songs will premiere this November in Washington D.C. The musical called Once Upon A One More Time will be produced by Washington D.C's Shakespeare Theatre Company and producers from Broadway.
Once Upon A One More Time was to orginally air in Chicago in April 2019. It was later pushed back to April 2020, before being postponed again due to the Covid-19 Pandemic.
The musical will air on November 29 this year, its run will be limited, only running until 2 January 2022. The production was written by John Hartmere.
It was also reported that the musical will then take place at a Nederlander-Organisation theater on Broadway. Once Upon A One More Time will explore book club and fairytale members who reflect on life differently after reading a feminist book.
This book club was formed by Snow White, Cinderella and Ariel. A disruption is caused when their fairy godmother shares this book called The Feminist Mystique. This book opens their eyes to a world that is bigger than "bird-made dresses and true love's kiss".
Classic Spears tracks will be performed by the princesess. These will include "Toxic", "Circus" and "Oops I Did It Again". The cast for the production is yet to be announced.
"An American Pop Icon"
Simon Godwin, the artistic director for Shakespeare's Theatre Company hailed Spears as "an American pop icon".
The team "has worked with her to craft a musical that reflects her joie de vivre" and spirit", he added. "We are beyond thrilled to have our first Broadway-bound production, and for it to be this inspiring, empowering musical".
The airing of the documentary, "Framing Britney Spears", has also prompted a re-examination of how female celebrities are treated in the tabloid press.
The documentary explored Spear's controversial conservatorship , which allowed her father Jamie to have control over her since 2008, as well as her ongoing legal battle to put an end to it.
Spears is due to appear in court in June, Her legal team has submitted a petition to remove her father from the conservatorship.