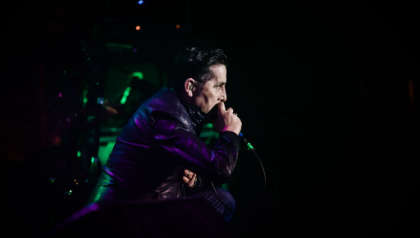 The Aslan manager Denise McCormack has insisted that frontman Christy Dignam is in "good spirits" and on the "right road to recovery" following his recent health scare.
Earlier this month, Aslan were forced to cancel as special 40th anniversary show at Dublin's 3Arena after Dignam was hospitalised, following a recent health scare. The singer has been battling a rare blood condition called amyloidosis since 2013.
While he remains in hospital, the band's manager Denise McCormack has insisted that Christy is on the right path to making a recovery from his recent health setback. She also denied that the singer collapsed after suffering a bad reaction to his new medication.
"He's doing okay", Ms McCormack said. "He's still in hospital at the moment but he's on the right road. He's resting and with this new treatment now, there's loads of different bits they have to monitor him with. He's in good form, good spirits".
"Aslan are dying to get back out there again. Look, it happened but it was best that it happened that week and it wasn't something that happened when we were in the 3Arena".
The Aslan managment have also added that they are working on a new date for this 40th anniversary show.
"We don't know (when Christy will be out of hospital). Obviously, the important part is to keep getting him checked". Denise McCormack stated. "He's on the right road. It's day by day. It always has been".
"We're just looking at suitable dates that will work and will tie into everything. When it's confirmed, we will announce it and let people know. Hopefully a decision on that will be made soon".