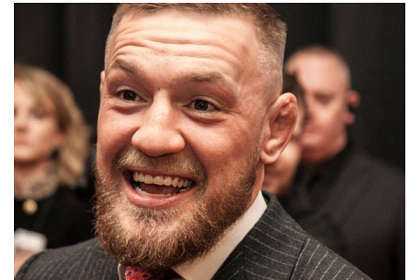 New aerial images obtained of the Dublin development Conor McGregor is currently building have highlighted the huge scale of the project.
Pictures have emerged from UFC star; Conor McGregor's €100 million Dublin development have highlighted just how monumental the project will be.
With a €300 million net worth, the former featherweight and lightweight double-champion looks set to invest an estimated €100 into the plans. 300 apartments, shops, cafés, and a supermarket will be built in separate adjoining sites along the Grand Canal in Drimnagh, Dublin 12.
Photos obtained by The Sunday World show the great scale of planning gone into the development of 188 apartments on the old former Heidelberg / Miller building and SCR Garage site on Davitt Road. An additional 100 apartments are planned for the huge site that was formerly home to a paint shop.
With plans for the second complex to turn a number of residences into social and affordable housing, this would see 250 apartments will be available to rent only. Having social housing as part of the project makes it easier to obtain planning permission and such homes can also be sold for profit to housing charities or the city council.
According to the Sunday World, the recovering UFC star is set to make half a million every month for the apartments he will be renting. McGregor has also finalised the purchase of the nearby Marble Arch pub, without the pub's former owner disclosing the price. However, he did have "a price in my head, and I'm happy with the price".
The Marble Arch pub is a familiar establishment to McGregor. It is where he punched Desmond Keogh, 50, after he turned down a shot of his famous No Twelve whiskey brand. McGregor later pleaded guilty to the assault and was fined €1000 euro.