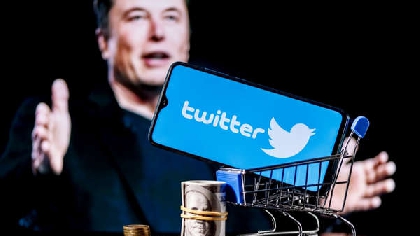 Elon Musk has pulled out of a deal to take over Twitter for $44bn (€43bn)
Elon Musk has pulled out of a deal to take over Twitter for $44bn (€43bn).
The Tesla CEO sent a letter to the social media company's board saying he is terminating the acquisition.
Shares of Twitter fell 6% in extended trading.
Twitter could have pushed for a one billion dollars break-up fee Musk agreed to pay under these circumstances.
Twitter however are not allowing this deal to fall through without a fight. The chair of Twitter's board, Bret Taylor, tweeted on Friday that the board is "committed to closing the transaction on the price and terms agreed upon with Mr Musk and plans to pursue legal action to enforce the merger agreement. We are confident we will prevail in the Delaware Court of Chancery".
Show Me The Data
Musk claims that twitter refused to cooperate with the handing over of important data. Stating that twitter failed to provide data and information requested by Mr Musk to enable him to "make an independent assessment of the prevalence of fake or spam accounts" on the social media platform.
"Sometimes Twitter has ignored Mr Musk's requests, sometimes it has rejected them for reasons that appear to be unjustified, and sometimes it has claimed to comply while giving Mr Musk incomplete or unusable information," the statement continued.
Musk believes that a large portion of the accounts on the social media site are spam or bot accounts. He was demanding proof that spam and bot accounts were fewer than 5% of users.
Twitter and Musk have been in a back and forth fight over the data, with questions already floating around as to if the deal really would go through.
Musk first began making moves back in March, buying up significant chunks of shares in the company putting him powerful positions within the company.
At first, Twitter offered Musk a seat on its board. But six days later, it was revealed Musk wouldn't be allowed join the board. Shortly after that, Musk announced his intention to buy the company.