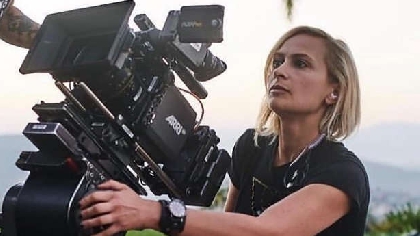 Alec Baldwin is to resume filming on "Rust" in the new year.
The production was shut down last October after the death of cinematographer Halyna Hutchins. She was fatally shot on set when a prop gun was loaded with a live bullet by mistake and fired.
Halyna's husband Matthew took action and reached a settlement. He will now come on board as an executive producer. He is a film producer himself and knows it was a terrible accident and so wants to honour his late wife's final work.
The film's director Joel Souza, who was also shot in the shoulder, says returning to set in January will be "bittersweet".