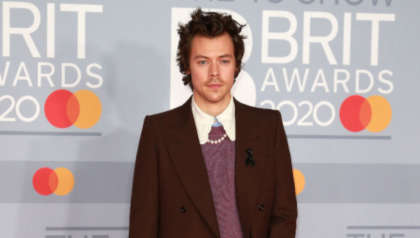 Harry Styles has helped a couple to get engaged during one of his recent 'Love On Tour' shows.
This heart warming moment took place during the former One Direction's show at Portugal's Altice Arena in Lisbon on July 31.
Half way through the gig, Styles interrupted proceedings, before handing a microphone over to a nearby audience member, later identified as Carl, who went on to serenade his girlfriend his girlfriend with a special performance of Elvis Pressley's 'I Can't Help Falling In Love With You'.
Check out this footage below.
Following a huge round of applause, Carl popped the question to his girlfriend, who said 'Yes!'.
Footage of Styles joking to the crowd about whether the couple's year long relationship warranted his microphone was also shared, the singer later congratulated the happy couple.