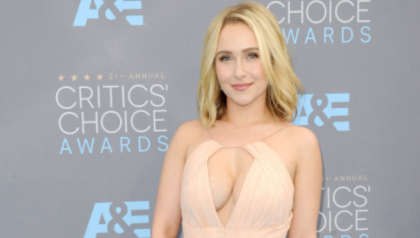 Hayden Panettiere has revealed that her addictions to opioids and alcohol pushed her into a "cycle of self-destruction".
Speaking to People Magazine, Panettiere discussed her addicitions, which began when she was given "happy pills" at the age of 15, before walking out onto red carpets.
The actress who featured on the film Remember The Titans aged 11, revealed that she only recently "got over the hump" of her addictions. She also spoke about suffering post partum depression, after she gave birth to her baby daughter.
"They were to make me peppy during interviews", Panettiere said. "I had no idea that this was not an appropriate thing, or what door that would open for me when it came to my addiction".
While she could not get "messy" on set, Hayden Panettiere did admit that things spiralled out of control outside of her work. "As I got older, the drugs and alcohol became something I almost couldn't live without", she revealed.
She also claimed that she began to suffer with post partum depression following the birth of her daughter Kaya, who she shares with her former partner and former World Heavyweight Champion boxer, Wladimir Klitschko. She admitted becoming increasingly dependant on alcohol.
"I didn't want to be around me. But with the opiates and alcohol I was doing anything to make me feel happy for a moment", Panettiere added. "Then I'd feel worse than I did before. I was in a cycle of self-destruction".
Hayden Panettiere has also landed roles in Heroes and Nashville.