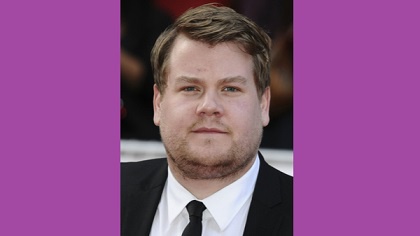 James took the cast of Friends on a spin around memory lane before almost ending the gang in a small incident.
TV host, James Corden has just shared a special edition of Carpool Karaoke, which includes the Friends cast. The host of America's Late Late Show, met with the six friends for a sing 'n' spin at Warner Brothers studios.
James can be seen collecting the gang on their break, before jumping into his cart for a conversation with Jennifer Aniston, Courteney Cox, Matthew Perry and the gang. This special episode of Karaoke Carpool was filmed a day and a half into shooting the reunion special, which Corden presented.
As expected, the gang were feeling emotional from the reunion with Lisa and Courteney finding themselves getting teary-eyed.
"We didn't expect [walking back on set for the first time] to hit us as hard as it hit us," Jennifer revealed. David Schwimmer added that "it was really meaningful and emotional to be on the set and then to finally be in the same room together after all this time was really kind of beautiful".
With Courteney Cox noting that the occasion was a "big deal", Lisa Kudrow added that she "got teary".
To lighten things up a little, James played some music, as is traditional with the skit, and chose none other than the Friends theme tune, of course!
With everyone singing along to The Rembrandts hit, I'll Be There For You, Joey, sorry, Matt LeBlanc pulled Jennifer Aniston in for a bear hug.
"What about that for a trip down memory lane?" Corden asked, before Courteney claimed: "I've always wanted to do Carpool Karaoke!"
As the gang continued their trip down memory lane, James forgot to put the brakes on the cart, sending the gang all over the place.
A shocked Cordon admitted: "Honestly could have just nearly killed the cast of Friends", before Jennifer added: "I really did think we might perish."
In the carpool video, viewers got to see the sets for their iconic apartments, before finishing off in Central Perk. Once there, the gang took part in Cordon's quiz, where viewers discovered that Jennifer Anniston "stole" the most clothes from the set.
"I still wear it" I would go into Monica's area; she had the cutest dresses!"
Check out the shared video below and see what else the gang got up to.