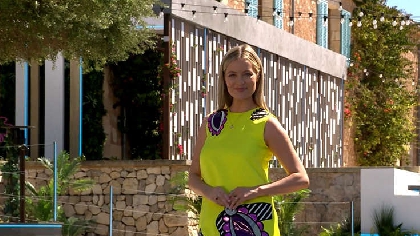 Laura Whitmore has appeared on screen for just 12 minutes so far on "Love Island" despite earning £600,000 (€702,000) per series.
We've already seen 950 minutes of footage and normally when a contestant is dumped from the villa, the host would be on the telly announcing the result. However this year, it's been done via text message. This means Laura has earned £50,000 (€58,500) per MINUTE so far.
The show's producers have said the host doesn't generally appear in every episode.
Last night, we met a new bombshell - AJ (Andrea-Jane) Bunker, who is 28, and a hair extension technician.