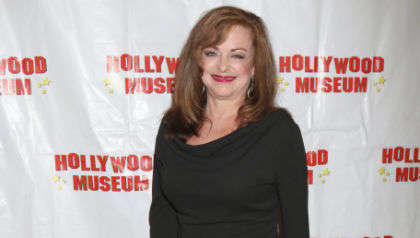 Lisa Loring, known for playing Wednesday Addams in the original showing of The Addams Family, has died at the age 64.
The actress' death was confirmed by her daughter Vanessa Foumberg, who confirmed that her mother died after suffering a stroke over the weekend, which had been brought on from "brought on by smoking and high blood pressure".
"She went peacefully with both her daughters holding her hands", she added.
A close friend Laurie Jacobson also stated that Loring had been on a life support machine for days, and that "her family made the difficult decision to remove it".
"She is embedded in the tapestry that is pop culture and in our hearts always as Wednesday Addams," Jacobson wrote. "Beautiful, kind, a loving mother, Lisa's legacy in the world of entertainment is huge. And the legacy for her family and friends – a wealth of humor, affection and love will long play in our memories. RIP, Lisa. Damn, girl… you were a ton of fun", Jacobsen wrote.
Along with The Addams Family, Loring also starred in shows including CBS soap opera As The World Turns, along with films, Blood Frenzy (1987), Savage Harbour (1987) and Iced (1988).
She is also remembered for her role in The Pruits of Southampton after The Addams Family was cancelled in 1966.
After Loring's death was confirmed, a myriad of tributes were paid to the late actress.
Rip dear Lisa Loring. Delightful in the role of the youngest member of The Addams Family, your iconic presence as the original Wednesday will forever be remembered. You were an important part of our cultural history. I was so happy I met you. I hope you knew how much we loved you pic.twitter.com/Srf9XtFmTm

— Barbara Crampton (@barbaracrampton) January 30, 2023
Rest in Peace Lisa Loring, the original Wednesday Addams.

The original Wednesday dance with Ted Cassidy from the 1964 episode, Lurch Learns to Dance. pic.twitter.com/ri3wTorYUo

— Danny Deraney (@DannyDeraney) January 30, 2023