Pamela Anderson has filed for divorce from her 5th husband after just 13 months of wedded bliss.
She married her bodyguard Dan Hayhurst on Christmas Eve 2020 after spending the lockdown together. The couple upped sticks from her beach-side home in Malibu back to Canada where she grew up but the marriage has already "run its course".
During the year, she appeared on "Loose Women", giving an awkward interview with her husband as they lay in bed together. Dan is Pamela's 5th husband but her 6th marriage as she married Rick Solomon twice.
The former "Baywatch" star tied the knot to Tommy Lee in 1995 just 96 hours after their first date and divorced 3 years later. Tommy Lee pleased guilty to spousal battery and spent 6 months behind bars.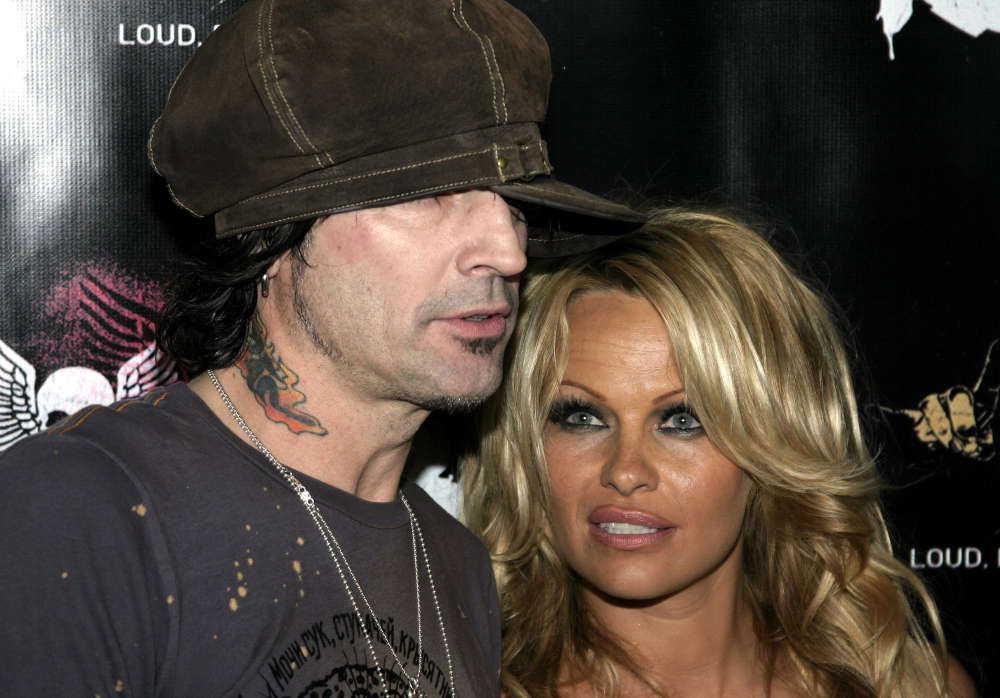 She then married Kid Rock in 2006 with that marriage only lasting a few months and in the same year, wed Rick Solomon. They ended up having this marriage annulled but Pamela and Rick re-married in 2014.....and of course, split again. Rick was once married to the "Beverly Hills 90210" actress Shannen Doherty.
Fast forward to January 2020 when Pammy got hitched to film producer Jon Peters but the paperwork wasn't even filed by the time they went their separate ways 12 days later. Within 10 months, she was married again - this time to Dan Hayhurst but now that marriage has ended.