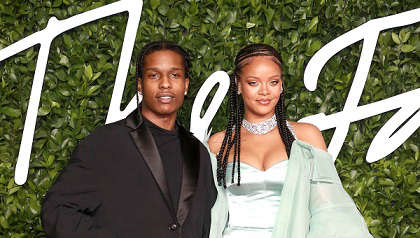 It has been reported that Rhianna and ASAP Rocky have welcomed their first child.
The story was first broke last week that the couple had welcomed a baby boy, with People Magazine also revealing that that the pair were in LA with their first child.
They had already announced that they were expecting a child back in January.
"Planning? I wouldn't say planning. But certainly not planning against it. I don't know when I ovulate or any of that type of s–t. We just had fun," she said. "And then it was just there on the test … Then I was in the doctor's office the next morning and our journey began", the Umbrella singer told Vogue back in April.
"I'm hoping that we were able to redefine what's considered 'decent' for pregnant women. My body is doing incredible things right now, and I'm not going to be ashamed of that. This time should feel celebratory. Because why should you be hiding your pregnancy?", she added.