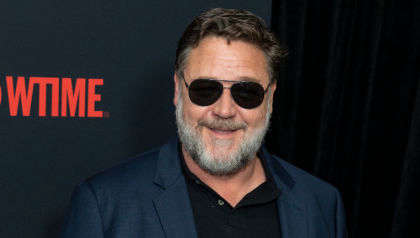 Hollywood actor Russell Crowe has become the latest celebrity to invest in in Donegal's Muff Liquor Company.
Alongside a plethora of household names including singers Ed Sheeran and Ronan Keating, along with comedian Jimmy Carr, Russell Crowe has now revealed that he has now invested in the company.
It has been reported that the 'Gladiators' star is a keen enthusiast of the company ever since he visted Ireland last August, during a period when the actor was shooting his film 'The Pope's Exorcist'.
"I found this product in Ireland and I put together a little group of guys. I said try this, do you like it, should we get involved in this?", Crowe said when explaining his reasons for backing this business venture.
"I can proudly tell you that I have bought into the company and I am a Muff liquor man," Crowe added.
Irish start up gin. https://t.co/xM0Ehcc5qY

— David Fitzgerald (@dfitzgerald1) January 11, 2023
The Muff Liquor Company was co-founded by Inishowen native Laura Bonner last March, where she launched its Irish Whiskey, vodka and gin in Austrailia and was named after the Donegal villege of Muff.
The company itself was inspired by Bonner's grandfather Phil McCleneghan. He was a potato farmer and poitin maker, based in Inishowen like his grand daughter.
"Back in the day, this guy called Phil Mc Clenaghan is a potato farmer, but on the weekends he would experiment with what else he could do with potatoes. So he became a bootlegger and he used to make a thing called poitin", Crowe continued.
"It's like a liquor based on potatoes and it's extremely strong. If you've had the real stuff it's sometimes a little more than an alcohol. It feels more like magic mushrooms, not that I have any experience of that.
"He used to sell his liquor in old cough medicine bottles. Friday would come around and all the people of the town would come past his place to pick up something for the weekend.
"His granddaughter, a girl called Laura Bonner, she looked at what her grandfather created and she decided to legitimise the company".