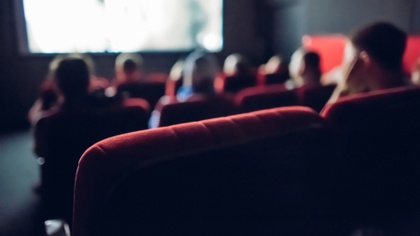 With most of Ireland's cinemas having reopened their doors this week, here's a look at the movies coming to the big screen this summer.
A Quiet Place: Part II (Out now)
Emily Blunt returns and Cillian Murphy joins the cast for this sequel to the tense sci-fi thriller.
After Love (Out now)
Joanna Scanlan plays an English widow who learns that her late husband was conducting an affair with a woman in France.
Nobody (Out now)
Better Call Saul's Bob Odenkirk goes full Liam Neeson in this bone-crunching romp about a mild-mannered suburban Dad who finds himself battling the Russian Mafia.
The Father (Out now)
Anthony Hopkins scooped the Best Actor Oscar for his affecting portrayal of an elderly man struggling to cope with his failing mind.
In the Earth (June 18th)
Cult horror director Ben Wheatley takes us into the woods for this trippy thriller shot during last summer's lockdown.
In the Heights (June 18th)
Hamilton creator Lin Manuel Miranda's first Broadway hit gets a big screen adaptation with this musical set in New York's Latin community.
The Hitman's Wife's Bodyguard (June 21st)
Ryan Reynolds and Samuel L Jackson return for this sequel to the 2017 action comedy.
Fast & Furious 9 (June 24th)
The high-octane franchise continues in this ninth instalment, with John Cena joining the ensemble cast.
Supernova (June 25th)
Colin Firth and Stanley Tucci play a married couple who embark on a road trip across England when the latter is diagnosed with early onset dementia.
French Exit (July 2nd)
Michelle Pfeiffer makes a welcome return to the screen in this black comedy about a New York socialite forced to move to Paris when her inheritance runs out.
Another Round (July 2nd)
Winner of the Oscar for Best Foreign Language Film, this Danish comedy drama stars Mads Mikkelsen as one of four teachers who conduct an experiment with alcohol in an attempt to enliven their humdrum lives.
Freaky (July 2nd)
A cheerleader and a serial killer swap bodies in this horror riff on a classic comedy trope.
Voyagers (July 2nd)
Colin Farrell is among the crew of a vessel sent into deep space in search of a planet capable of supporting human life.
Black Widow (July 7th)
Scarlet Johansson's comic book heroine gets her long-awaited standalone instalment in the latest chapter of the Marvel Cinematic Universe.
The Forever Purge (July 16th)
The fifth instalment of the Purge franchise sees an underground movement attempt to expand the annual Purge from a single night to an ongoing festival of murder.
Space Jam: A New Legacy (July 16th)
Belated sequel to the 1990s basketball meets Looney Tunes movie.
Escape Room: Tournament of Champions (July 16th)
This sequel to 2019's Escape Room traps another group of protagonists in a seemingly inescapable and deadly scenario.
The Croods 2 (July 16th)
Nicolas Cage and Emma Stone lead the voice cast of this animated sequel.
Old (July 23rd)
Sixth Sense director M. Night Shyamalan helms this thriller in which a family find themselves aging rapidly while visiting a secluded beach.
The World to Come (July 23rd)
Katherine Waterston and Vanessa Kirby play farmer's wives who fall in love in this period romance.
Wrath of Man (July 23rd)
Jason Statham takes a job as a cash-delivery man in order to trap the criminals he wants to take revenge upon in this action movie from Snatch director Guy Ritchie.
I Never Cry (July 23rd)
This drama set among Dublin's Polish community sees a Polish teen struggling with bureaucracy when she visits the Irish capital to retrieve her late father's body.
The Suicide Squad (July 30th)
Margot Robbie returns to her iconic Harley Quinn role in this beefed up sequel to the 2016 comic book movie.
Limbo (July 30th)
This black comedy follows the mundane lives of a group of refugees stuck on a remote Scottish island.
Stillwater (August 6th)
Matt Damon plays a working class American who travels to France hoping to help clear his daughter of a murder charge.
The Green Knight (August 6th)
Based on the Arthurian folklore, this fantasy epic stars Dev Patel as a Knight of the Round Table who sets out to destroy the formidable Green Knight.
Profile (August 6th)
A female journalist goes undercover to expose the man responsible for recruiting young British Muslim women for ISIS.
Zola (August 6th)
This drama was inspired by a Twitter thread written by an American sex worker detailing one of her crazier experiences.
The Last Letter From Your Lover (August 6th)
Jojo Moyes' romantic novel is adapted with Felicity Jones in the role of a journalist who uncovers a secret stash of love letters.
Free Guy (August 13th)
Ryan Reynolds plays a bank clerk who discovers he's actually living inside a video game.
Don't Breathe 2 (August 13th)
Stephen Lang reprises his role as The Blind Man for this sequel to the claustrophobic 2016 thriller.
Reminiscence (August 18th)
This sci-fi thriller stars Hugh Jackman as a private eye with the ability to tap into his client's memories.
Snake Eyes (August 20th)
Henry Golding stars as the GI Joe character in this action spinoff.
Censor (August 20th)
Rising Irish star Niamh Algar plays a film censor who becomes convinced a violent horror movie is connected to her sister's disappearance in this 1980s set thriller.
Candyman (August 27th)
Remake/sequel to the cult '90s horror. Don't say his name three times!
The Nest (August 27th)
Jude Law plays an ambitious man whose life unravels when he moves his family into an English country estate he can't afford to maintain.
BIOS (August 27th)
Tom Hanks builds a robot companion in this post-apocalyptic drama.