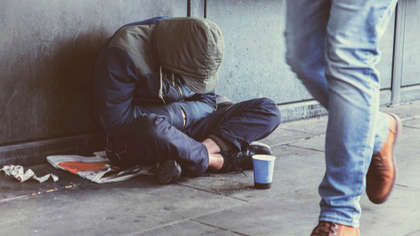 The Peter McVerry Trust says the next few days could be very difficult.
It comes as the Department of Housing's advised councils how to help rough-sleepers at risk of heat exhaustion, heat stroke and severe sunburn.
Outreach workers are being asked to provide water, sunscreen, sun hats and shelter during the day due to the high temperatures.

Peter McVerry Trust Founder, Father Peter McVerry says it'll be very hard for homeless people today. "I think particularly Sunday… because all the drop-in centres are closed. The places they could go to get out of the sun, have a cup of tea and get some refreshments – they are all closed on Sunday so I think Sunday could be a particularly difficult day for homeless people."