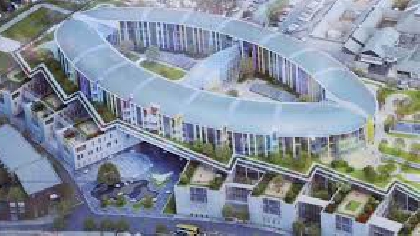 The Taoiseach says no projects will be cancelled in order to fund the new National Children's Hospital.
The cabinet has had to find 100 million euro out of the capital budget to meet the rising costs.

27 million of that will come from delaying the upgrades on the Dublin to Derry A5 road.

10 million will come from the budget for the National Forensic Science Lab while the Department of Education will bring forward a 10 million euro payment for a school on the site of the new hospital.
Meanwhile the Health Minister has apologised to the Dáil for incorrectly answering questions on the National Children's Hospital.

Wicklow TD Simon Harris told TDs last year the cost of the hospital was in line with expectations when he was aware of potential overruns.