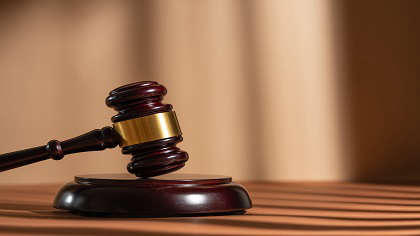 A care worker who stole more than €45,000 from an elderly woman with dementia has been jailed for two and a half years.
Catherine Gregg of The Cottage, Ballinaclashet, Belgooly, Co Cork stole a total of €45,773.93 from the woman between 1st September 2018 and 30th September 2021, eventually leaving only 80 cent in her bank account.
Ms Gregg was hired as a carer for an elderly couple by the couple's children, who lived abroad.
She was given access to the couple's Bank of Ireland debit card for grocery purchases; the card was monitored by the children.
The elderly man died in 2019 and his wife, who has dementia, moved to a care home in the UK, near their daughter.
A solicitor for the family then discovered an Ulster Bank account in the name of the woman, which her children were not aware of. The woman received her pension payments to this account.
Suspicious withdrawals of large amounts of money were noted and reported to the gardaí, as the elderly woman was not capable of handling such transactions herself at that time.
Gardaí discovered that 103 payments had been paid in electronic transfers to Gregg's own bank account.
Ms Gregg, whose own father has dementia, expressed remorse and shame to the court, and had admitted her guilt to gardaí when she was first arrested.
She had several previous convictions for theft dating over 20 years ago.
Judge Colin Daly said: "She deprived an elderly couple, certainly an elderly woman, of a significant amount of money, money this woman may yet need. The breach of trust to the entire family who entrusted the care of their mother to the accused was extreme.
"She is a single mother caring for her daughter and caring for her own father who has dementia. The irony of this case – where she is now going to have to place her trust in somebody else to look after her father – is not lost on this court," he said.
Judge Daly jailed Gregg for three years, with six months suspended.
The sentence is deferred until January to allow Ms Gregg the time to arrange care for her daughter and father.