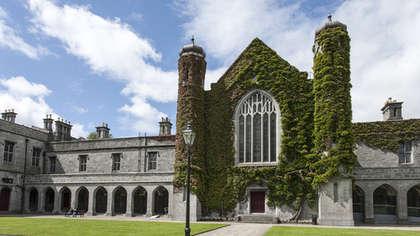 NUI Galway has officially launched a new online learning hub to promote awareness around sexual consent today.
Minister for Further and Higher Education Simon Harris and Minister of State and Galway West TD Hildegarde Naughton launched the hub on Monday morning.
Harris and Naughton have developed the hub with NUI Galway to educate third level students on the meaning and importance of consent in sexual relationships.
The hub will feature a dedicated website with resources previously developed by NUIG's Active Consent research team along with newly designed resources.
E-learning content will include resources on consent, video series and online training.
Speaking at the launch of the hub, Minister Naughton said "There can be no place for any forms of sexual violence and harassment in our society, and there can be no room for doubt or ambiguity on the meaning and importance of consent."
"We must improve people's understanding of what consent is and what healthy consent looks like," Naughton continued. "This initiative will be an excellent resource for the third level sector and beyond."
"No part of our society is untouched by sexual violence and harassment," added Minister Harris. "People need to be safe, empowered, confident, and capable in their relationships. Ireland can take a leading role in confronting sexual violence and harassment."