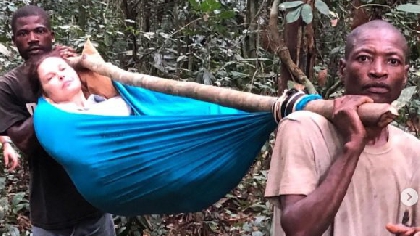 The actress tripped on a hike in the middle of the jungle
Ashley Judd, who starred in movies like "Olympus Has Fallen" alongside Morgan Freeman and Gerard Butler is lucky to be alive. The 52 year old, who is the sister of the country singer Wynonna Judd, has said she could've lost her leg or died of internal bleeding after shattering her leg. She was on a hike in the Democratic Republic of Congo when she tripped and broke her leg in 4 pieces.
Six men had to carry her barefoot through the jungle as she screamed in pain in a rescue that took 55 hours. She was then taken by motorcycle to hospital which took a further 6 hours. Ashley is now being treated in ICU at a South African hospital.