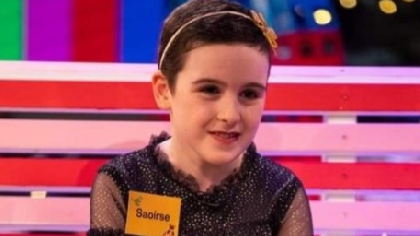 Saoirse Ruane truly is our hero!
You might remember a little one who was on the Late Late Toy Show just gone called Saoirse Ruane. After getting a pain in her leg earlier in the year, it turned out to be cancer and the brave 8 year old had to have it amputated. She appeared on the toy show with her new prosthetic leg.
Ryan Tubridy challenged her to ride her bike again and she has done it!
Her mum has shared a video of her on Instagram today riding her bike.