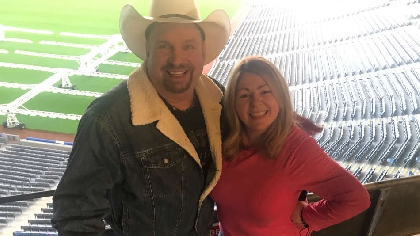 Tickets went on sale this morning for Garth Brooks' two planned dates at Croke Park in Dublin happening on 9th and 10th of September 2022.
By 9am this morning, a third date was announced for the 11th of September and now all 5 dates have been announced by Aiken Promotions to include September 16th and 17th.
Garth Brooks, who was in Dublin earlier this week, had said he would "Love to do 5 dates but would also love to be 6 foot 5 with abs". He "couldn't see himself selling that number of tickets again".