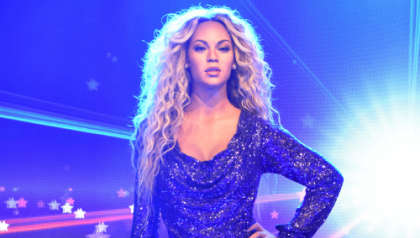 It has emerged that Beyoncés daughter, Blue Ivy, was supposed to originally perform for just one show on her mothers 'Renaissance Tour'.
Beyoncés Tina Knowles revealed this in a recent interview, where she admitted that she was "nervous" when Blue Ivy came out onto the stage to perform on the first night, "To get in front of 70,000 people at 11 is huge".
Knowles added that she was "in tears" watching her granddaughter on stage with Beyoncé, and that Jay Z "was grinning so hard, I thought his face would hurt".
Beyoncés daughter performed in Paris earlier this year, as part of the singer's tour, where she danced to the track, 'My Power'.
Tina Knowles explained that Blue Ivy did not understand the "magnitude" of the occasion, and that "she just loves to dance".
Knowles also revealed that her daughter was initially against the idea of Blue Ivy performing on stage, before later changing her mind.
"She was watching the girls rehearse and she said, 'I think I'm ready to go on stage.' And her mom said, 'No, no, I don't think so, Blue.' And then she thought about it and she said, 'If you work hard and you really come with it, then we'll let you go one time.' So it was supposed to be a one-time thing", Tina said.
Blue Ivy remained a permanent fixture on this tour, with Tina concluding, "It was magical. Her confidence just grew and grew. It was a beautiful thing for her".
Elsewhere, Tina Knowles also joked that Beyoncé could get "really mean" backstage.
"We laugh because she used to do [2007 song] 'Flaws and All', and she would say, 'I'm a bitch in the morning.' And I be like, 'And the evening too", she laughed.