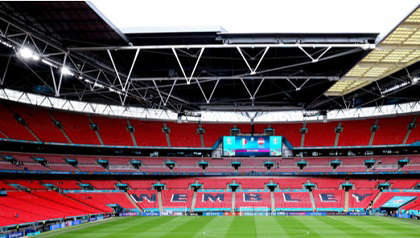 A lead singer of a boy band has been identified as the pitch invader who interrupted proceedings during Sunday's Euro 2020 final between England and Italy at Wembley Stadium.
Adam Harison admitted being the man who ran onto the pitch during the second half of the decider, which led to a delay in proceedings. Harison had appeared on Little Mix's reality competition The Search.
Fans may not have been able to see Harison run onto the field, but the commentators confirmed the news during the match.
"BIG LOVE PEOPLE ALWAYS"
Taking to Instagram, Harison had this to say.
"At the end of the day... I love my country and I did this all for a good time. Nothing but love and respect for England tonight", he wrote. "BIG LOVE PEOPLE. Always".
Check out his Instagram post below.
One fan jokingly wrote, "That's one way to make history, that's for sure".
Not everybody saw the funny side of this.
"You really think that's funny?," while another said "Is it Big Brother next for you? Fame hungry, couple of eps on TV... Time to get your s*** together", one fan wrote online.
But another did say, "Omg why are people hating. Sometimes I don't understand humans and their need to write something spiteful or hateful. Did Adam hurt anyone jumping onto the pitch? No. Did he hurt his country by doing so? No. Enough with the hate".
Adam himself had appeared as part of the band New Priority. They were eliminated during the second live show of Little Mix's The Search.
Check them out here.