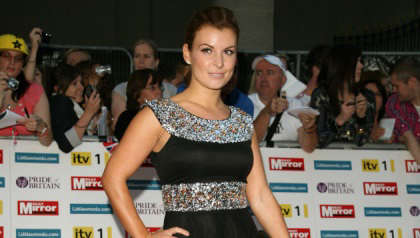 Coleen and Wayne Rooney have agreed a new deal with a TV production company, Lorton Entertainment.
This deal comes following the recent of release of Coleen's documentary series, Coleen Rooney: The Real Wagatha Story, which aired on Disney+.
The series which arrived on Disney screens last month, followed Mrs Rooney's much publicised High Court libel battle with fellow footballer's wife Rebekah Vardy, who is married to Leicester City footballer, Jamie Vardy.
Former Manchester United player, and current Birmingham City manager, Wayne Rooney also released his critically acclaimed documentary, titled Rooney, to Prime Video last year.
Speaking about this deal, the founder and chief executive of Lorton Entertainment, Julian Bird, said that the TV Production company, are "delighted to have agreed this deal with the Rooneys".
"Over the next three to four months, our focus will be on developing the many possibilities for the project", Bird said.
"Although we have already been approached by a number of streaming companies, any scheduled release should not be expected until late 2024, or early 2025".
Wayne Rooney who also played for Everton, burst onto the scene when he made his debut for the Merseyside club at the age of 16, and made his senior international debut for England at 17.
Recently, Rooney appeared on a new podcast with former rugby league star Rob Burrows, where he admitted encountering difficulties in finding a way to deal with the pressure of being famous at such a young age.
"My release was alcohol when I was in my early 20s. I'd go home and spend a couple of days at home and not leave the house. I'd drink almost until I'd pass out", Rooney said on the podcast. He added that his high profile did come with a cost.