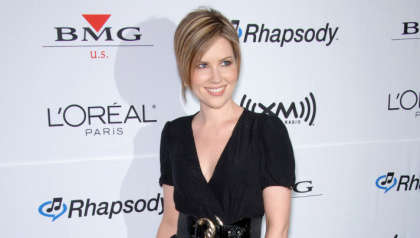 Dido has signed a deal with record label Warner Chappell.
Speaking about this deal, Dido who has also written hits for singers Britney Spears, Rhianna, as well as her brother Rollo's band Faithless, said that she is delighted to put pen to paper with the label who have supported her from the beginning of her career.
"Warner Chappell have been there for me from the very beginning of my songwriting journey, well over 25 years ago. They gave me my start and helped me create the songs that were the foundations of my first record and then over the years continued to be family. I'm excited for all the things we will create together now", said Dido.
Giving his reaction to this news, co-chair and CEO for Warner Chappell Music Guy Moot, added, "Dido is one of the most remarkable songwriters of this century. We're so pleased that she's put her faith in us again to represent one of the great modern songbooks. We look forward to working with her on new projects and continuing to promote her incredible catalogue in exciting and creative ways".
The British singer burst onto the music scene with her debut album, 'No Angel' in 1999. She is also renowned for hits such as 'White Flag', and 'Life For Rent'.
Dido admitted that at the time, she felt that her debut album was so different to what she had written before.
"It almost feels like my first record. I'm proud of it, it's a real celebration to what's gone before", the singer explained. "What I write about are little moments of conflict. There is always light and dark. But when you have a kid, there is no conflict. You just love them and want to hang out with them. I think that got in the way of writing for a while".
Dido's latest album 'Still On My Mind' was released in 2019. Since then, she has featured on Caroline Polachek's album, 'Desire, I Want To Turn Into You', on the song 'Fly To You' with Grimes, a track which she also co-written.