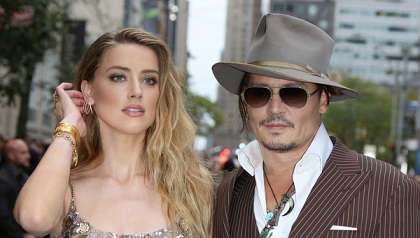 A new two-part documentary exploring the firery marriage of Johnny Depp and Amber Heard is reportedly on the horizon.
The documentary Johnny Vs Amber will explore the couple's turbulent marriage, divorce and the subsequent legal action from a variety of perspectives.
The series will also include interviews from people that were close to the pair and their lawyers. It will be available to view on Discovery+.
Speaking to Deadline, VP commissioning for entertainment at Discovery, Charlotte Reid said, "The story of what happened between Johnny and Amber continues to be hugely divisive, between fans and the public at large".
"We set out to make a documentary that would explore the story from each of their perspectives, so the viewer can go beyond the headlines, understand who they are, and decide who they should believe in this complex human story".
Producer Nick Hornby also added, "Through the tapes, home videos and text messages shown in court, these films give viewers a rare and important insight into a marriage that went tragically wrong, and to better understand the hugely important issue of domestic violence".