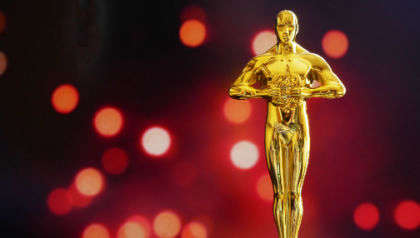 Everything Everywhere At Once was undoubtedly the big winner at this year's Academy Awards ceremony, winning as many as 7 Oscars in total.
Among these winners saw lead actress Michelle Yeoh become the first Asian Actress to win the Best Actress award, with Jamie Lee Curtis came out on top in the Supporting Actress category.
The film also won awards for Original Screenplay, Best Picture, while director Daniel Scheinert and Daniel Kwan took home the Best Director accolade.
While The Banshees of Inisherin came away from the ceremony empty handed, Dubliner Richard Baneham scooped up an Oscar for Best Visual Effects for his work on Avatar: The Way of Water. Baneham had previously won an Oscar for the Original Avatar in 2010.
Accepting the award on stage, Baneham was joined on stage by writer-directors Ross White and Tom Berkeley.
"This award is actually the second most important thing about today because it is this man's birthday," Berkeley said. "He is out here in Hollywood wearing a leopard print suit jacket. We would love to use the rest of our time up here to sing for James".
Director Ross White also paid tribute to James who has Down's Syndrome, calling him "the beating heart of our film"
"We just wanted to make sure he had an extra special moment, so it was amazing to have everyone singing for him at the Dolby Theatre - how ridiculous!", White said in an interview.
Elsewhere, Northern Irish drama An Irish Goodbye won Best Live-Action Short Film at the 95th Academy Awards Ceremony.