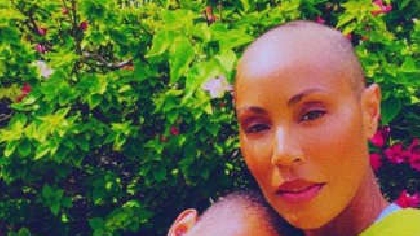 Jada Pinkett Smith has shaved off her hair ahead of her 50th birthday saying "it's time to let go".
The actress who has struggled with hair loss for years said her daughter Willow urged her to shave it off. She said her "50's are about to be divinely lit with this shed".
In 2018, she spoke about being in the shower and discovering her hair was coming out in clumps. It was absolutely terrifying but she had to put it into perspective. Kids have cancer.
She decided to take control of her hair loss by getting rid of the lot.