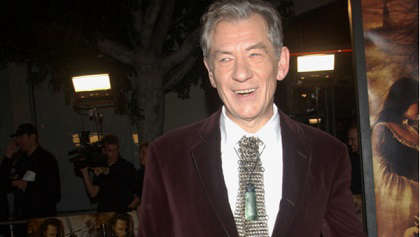 In a bizarre new video, Sir Ian McKellen can be seen kniting Christmas jumpers with ABBA's Bjorn Ulvaeus.
In a video which was shared on McKellen's Instagram account a few days ago, the pair are knitting ABB-branded Christmas jumpers together. They are surrounded by sewing material.
The pair are also sitting under a massive ABBA banner, as the closing text reads, "Merry Christmas from ABBA and Ian McKellen".
"The most exciting (mostly) silent clip you'll see this season", McKellen added.
Check it out below.
Former James Bond actor Pierce Brosnan commented, "Now that just makes me chuckle".
While another added, "ABBA and Ian McKellen, together, knitting, was not my card for the 2021 holiday season. But I'll happily take it. Well done!".
What are your thoughts on this?