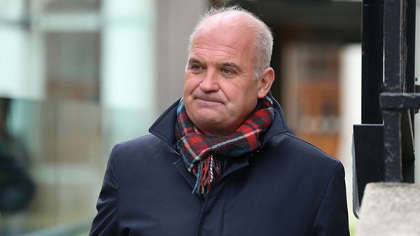 The days of watching daily Covid numbers go up and down are truly gone
The days of watching daily Covid numbers go up and down are truly gone. The Government have announced that they are no longer publishing the daily numbers- Ending what has been such a principal experience of the Covid pandemic.
The Department of Health says case numbers will be updated regularly on the coronavirus hub instead.
It comes as the number of Covid patients in hospital dropped to 379 yesterday. This is compared to nearly 1,400 at the start of the month.
Donegal GP Ciarán Ó Fearraigh welcomed the news stating:
"It's another step along the normalization progress of this disease, Most of the public are probably not as aware of the daily figures as they would have been."
The move comes as the testing system has changed with less PCR testing and more reliance on home testing. This has meant that the Daily Covid Numbers were not always accurate.
The Department said along with the HSE, the HPSC and the national virus laboratory, they will continue to monitor information on the epidemiology of Covid 19.Fresh warnings have gone out for people ahead of the May Bank Holiday weekend. This weekend sees the return of many different festivals, for the first time in two years. Health officials reminded the public that it is important that we all continue to follow the public health advice. Including socialising safely and maintaining our focus on protecting those most vulnerable to the severe effects of Covid-19.
"Anyone who has symptoms should self-isolate until 48 hours after symptoms have substantially or fully resolved. Do not attend any social events, work, school or college if you have symptoms.
"Anyone diagnosed with COVID-19 should self-isolate for 7 days from date of onset of symptoms, or if asymptomatic, date of first positive test. People exiting self-isolation at day seven should continue to adhere to other public health protective measures."
Goodbye and so Long to the Daily Covid Numbers, we wont miss you.