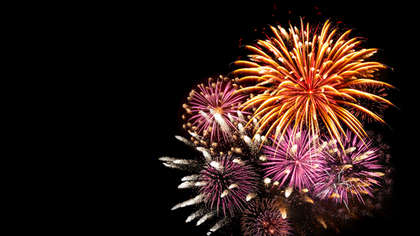 The supply of illegal fireworks to Ireland has been disrupted by the UK's Brexit related supply chain issues.
Gardaí have noted a marked decrease in the amount of illegal fireworks available in Ireland this year.
Due to supply issues in the UK, where fireworks are legal, stocks of fireworks have shrunk by 70%, making it difficult for sellers to import them into Ireland.
"There is some evidence that there are less of them – the reason for that is hard to say but there has been a lot less," a garda spokesperson said. "There is definitely less than in previous years – there are still complaints coming in for them being set off but there are less seizures."
Criminal gangs are believed to import fireworks from Northern Ireland, though many individuals also travel across the border to purchase them.
A report by The Guardian found that post-Brexit paperwork changes has made it difficult to import fireworks into Britain.
"Importing fireworks has become very difficult and unstable in the wake of Brexit," a spokesperson for the British fireworks industry told the broadsheet. "Our industry is being hit particularly hard, receiving just 30% of the usual annual supply."
There has also been a sizeable increase in seizures of fireworks by Irish customs.
"In relation to seizures of fireworks, I can confirm that, since 1 January 2021, a total of 11 consignments of fireworks have been seized by Revenue officers," a customs spokesperson said. "For comparison purposes, in 2020, a total of 3 consignments of fireworks were seized."