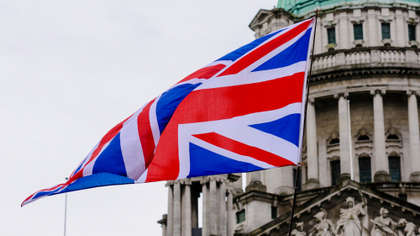 British Army veteran Dennis Hutchings, who was on trial for his involvement in a Troubles era shooting, died yesterday after contracting COVID-19.
The trial at Belfast Crown Court had been adjourned for the past three weeks due to Hutchings' ill health.
The non-jury trial was set to resume yesterday but was paused when defence barrister James Lewis QC informed the court of his client's deteriorating condition at the weekend.
"I regret Mr Hutchings is not well with regard, as one would expect, with his other comorbidities of renal failure and cardiac malfunction," Lewis told the court. "And we are unable to presently take instructions as he is currently in isolation in his hotel room."
80-year-old Hutchings was charged with the attempted murder of 27-year-old John Pat Cunningham in Co Tyrone in 1974.
Cunningham was said to have the mental age of a child. He was shot dead while running away from an army patrol.
Loyalist politicians reacted to Hutchings' passing by condemning the court for pressing ahead with the trial.
"He was an 80-year-old veteran, in ill-health on dialysis and there was a lack of compelling new evidence," said Democratic Unionist Party leader Jeffrey Donaldson. "There now stands serious questions around those who made the decision that Dennis should stand trial once more. He was honourable. He wanted to clear his name again but was dragged to a court and hounded until his death."
"The strain on this man was cruel, with him requiring regular dialysis, while being brought to Belfast to face a trial of dubious provenance," said Traditional Unionist Voice (TUV) leader Jim Allister.
"The decision by the Public Prosecution Service to proceed with a trial given his ill-health demands a full and thorough independent review," said Ulster Unionist Party leader Doug Beattie.