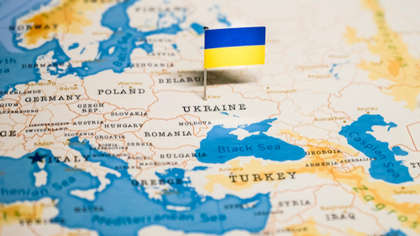 Volodymyr Zelenskyy says his forces remain in control of the capital and other major cities.
The president has said his troops have derailed a Russian plan to capture him overnight and has countered claims he had taken up an American offer to evacuate, as Russian forces descend on the city.

The UK says Russian forces are around 30 kilometres from the centre of the capital, on the third day of their invasion.

There's been gunfire and street fighting overnight - and a block of flats has been hit by a missile.

Meanwhile a Russian cargo ship has been seized by French authorities - in what's believed to be the first to be stopped as a result of sanctions imposed by the EU.
At home, more than 100 people took part in a protest outside the Russian Embassy in Dublin this afternoon against Moscow's invasion of Ukraine.

Demonstrators called for the expulsion of the Russian Ambassador.