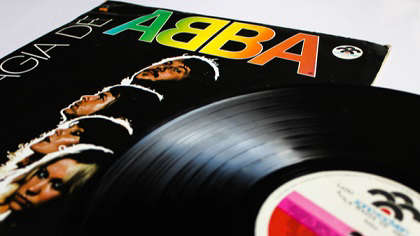 Creators of ABBA's "revolutionary" new live show "Voyage" have spoken about their concert creation, the band's chemistry and also how long can fans expect the show to run for.
The world of music was stunned by last week's news that Swedish pop giants ABBA would be reuniting after almost 40 years.
They came back with a bang, confirming details of a new live show called "Voyage". They also announced a new 10 track album is also on the way. The band comprising of Agnetha Fältskag , Anni-Frid "Frida" Lyngstad, Benny Andersson, and Björn Ulvaeus have also announced two new singles "Don't Shut Me Down" and "I Still Have Faith In You".
"Voyage"
This "Voyage" show will see a "digital" version of ABBA perform alongside a 10-piece live band. This show will take place at the new purpose-built 3,000 capacity ABBA Arena at London's Queen Elizabeth Olympic Park in a series of shows which start on 27 May 2022.
The show will be produced by ABBA band member Benny Anderson's son Ludwig who has also worked on Mamma Mia! Here We Go Again. It is also being put together by Svana Gisla who also produced Jay-Z and Beyonce's On The Run Tour.
Johan Renck, Baillie Walsh and choerographer Wayne McGregor are also working on the show.
"I worked for many years with Johan Renck", Gisla said. "He's my partner and we have a company together. We worked with David Bowie before he passed, and we swore that after that we'd never do another music project again".
"Then a few months later, Johan called me up and said, 'You know that thing you said about never working in music again? Well, how about ABBA?' If there was one name he could have pulled out of a hat that would have changed my mind, then it would have been them".
"ABBA in their prime"
For this show, the band will be presented as "ABBA in their prime", from 1979. This has been created using performance capturing techniques on ABBA in recent years to animate them, making them look "perfectly real".
160 cameras were used and the band "performed every song to perfection over five weeks". The technical team is also "capturing every mannerism, emotion and the soul of their beings" to create something that's not "a version or a copy of ABBA, but actually them".
"That was incredible – that moment when we filmed them in Stockholm and you had the four of them in their motion capture leotards", Baille Walsh said. "They looked quite absurd, but it was ABBA! The four of them walked onto that stage and it was extraordinarily emotional. There's a chemistry that happens between certain people that when they come together, something magical happens. All we had to do was capture that. They soon got over the silliness of the suits, they performed, and as each day went by they got more relaxed, more into it and more ABBA".
"Most days the whole set was in tears, and there were a lot of people on that set. When you hear them play any of their back catalogue, it brings back so many memories for people. ABBA are part of our DNA because we've grown up with them. I'm more than a fan. They're part of who I am. It chokes me up now, just talking about it", he added.
"Not a hologram"
Ahead of this show, many people have reportedly suggested that ABBA's "Voyage" show is like a "hologram".
The team have denied this, stating that this is not the case.
"It's absolutely not a hologram show, and I think that's a blessing", Walsh insisted. "Holograms can be overblown. Once you've experienced that, then where do you go? It feels as if someone is there, but too many people rely on the idea that it's enough. I don't think it is enough – that's the failure of the Whitney Houstan show and various others who have tried it".
"The fact that we couldn't do a hologram made us push harder to make this show much better. It's much more varied, it's incredibly generous, every song is a different picture, the lighting is going to be extraordinary, the real world and the digital world will meld together".
Adding, "No one can stand or sit there and say, 'Oh, ABBA weren't there'. You will think they are there. It's about that suspension of disbelief. That's been my job, really – to make it the most enjoyable, believable and acceptable idea that the audience are on stage with ABBA".
Ludwig said this when asked what fans will expect when entering the stadium, You will immediately recognise it as a concert. You have a stage, you have a live band, you have ABBA. There will be close-ups of ABBA on the screens. So far, that's identical to any pop concert of today – the difference is going to be that this whole space has been designed and detailed to cater to the perfect communal musical experience".
"Like all music, you need to keep that open highway into your soul. We need to work on that emotion. It needs to always be about the audience feeling something. We're just trying to enhance that feeling and crank it up to 11 with everything we have at our disposal".
"Ability to make changes"
Tickets for the ABBA "Voyage" Tour went on general sale from today (September 7).
The show is to run from May to October next year. But Baille Walsh said that the show could run for another 30 years.
"We have the ability to make changes", he said. "We've recorded other songs so we can introduce them along the way. How long could it go on for? Well, how long has 'ABBA GOLD' been in the charts? If we can visually make ABBA's music come alive and keep changing it, then it has endless possibilities".
Ludwig even added that the show could go on to have residencies in other countries.
"Being a magical space circus, we will sooner or later turn up in your neighbourhood, but it will be a while. It would be an immensely slow tour, if any – but it can travel, so it shall if needs be. For now, we're in London", he said.
This show will run from 27 May 2022, with the new ABBA album coming out on November 5.
The time has finally come for you to experience ABBA on stage in @ABBAVoyage. A revolutionary concert filled with both old and new songs. Tickets go on general sale tomorrow at 10am (UK time).#ABBAVoyage #ABBA

— ABBA (@ABBA) September 6, 2021
Limited editions of ABBAs new singles 'Don't Shut Me Down' and 'l Still Have Faith In You' are available exclusively from the official store!#ABBAVoyage#ABBA

— ABBA (@ABBA) September 6, 2021