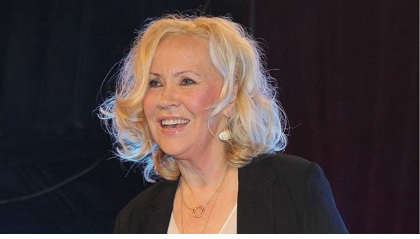 ABBA singer Agnetha Fältskog has said that the band's "Voyage" concert experience could be their last.
Earlier this month the iconic pop group announced a monumental comeback, confirming the release of a new album after nearly 40 years in hiatus. This album also feature two new tracks "Don't Shut Me Down" and "I Still Have The Old Faith In You". The new album also titled "Voyage" will be released on November 5.
On top of this, the band also confirmed details of an upcoming "digital" version of ABBA will perform alongside a ten piece live band. These shows will take place at this purposely built ABBA Arena, at London's Queen Elizabeth Olympic Park. This begins on on 22 May 2022.
"Maybe its the last thing we do"
Speaking to Radio Sweden, band member Agnetha Fältskog said, "None of us probably knew what to expect but we've worked with it a lot so you grew into it eventually. We stand there doing these songs with I don't know how many cameras and people".
"It felt great to do it in the end because it was so different. Also there was a vibe, one felt that maybe it's the last thing we do", she added. "Same thing with the album".
When she was asked if the band could get together in the future, Fältskog was coy in her reply, "I don't really dare to say. We're a bit older now, and have our minor ailments. But we struggle on".
Abba had announced plans for a virtual tour in 2017. When these plans were delayed in 2018, the band announced that they would release their first new tracks in 35 years that December. Two songs then became five, which subsequently turned into a full album.
The band tweeted this just under an hour ago.
Exclusive artwork versions of ABBA's new album 'Voyage' are available for pre-order in selected stores only.

— ABBA (@ABBA) September 20, 2021