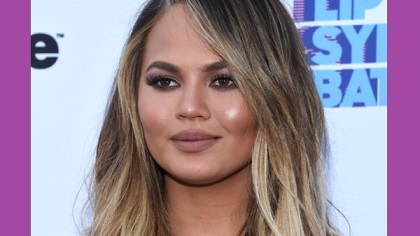 American model, Chrissy Teigen is further accused of bullying following her apology to Courtney Stodden
Chrissy Teigen has re-joined Twitter after her month-long silence, following allegations of bullying from former reality star Courtney Stodden. The Lip Sync Battle host told the then 15-year-old to kill themself after their 2011 marriage to 50-year-old actor Doug Hutchison.
However, mere hours after Teigen apologised for being an "insecure, attention seeking troll", another high-profile reality TV personality accused her of a collaborative campaign to ruin his career. Taking to Instagram on Monday, Michael Costello posted a lengthy testimonial in which he accused Teigen of attempting to destroy his career.
The former Project Runway contestant describes his victimisation as a result of an online hoax which wrongly attributed to racist comments directed towards him. He claims that this comment was doctored by a "former disgruntled employee" to embarrass him. Costello claims Teigen publicly lashed out at the designer on Twitter in 2014. Despite previous success, the designer wrote on Instagram that he considered suicide, as recently as last week, over the alleged whisper campaign to ruin his career.
Costello continues to say Teigen, and stylist Monica Rose allegedly went "out of their way to threaten people and brands that, if they were in any shape or form associated with me, they would not work with any of them. So many nights I stayed awake, wanting to kill myself. I didn't see the point of living. I wanted to kill myself and I still am traumatized, depressed, and have thoughts of suicide".
The designer includes screenshots in his post of alleged DMs with Teigen, who refused to believe Costello's claims of the doctored comment. Upon reaching out to her, Costello claims his mental well-being was attacked as he tried to privately explain.
He had been mistakenly associated with a racist social media tweet that had been photoshopped and stressed that her public comment was adding more fuel to the fire. However, Costello claims Teigen replied: "Good! racist people like you deserve to suffer and die. You might as well be dead. Your career is over, just watch". Costello says "she told me my career was over and all my doors will be shut from there on. And boy, did she live up to her words."
Teigen also took to Instagram to share another post titled; 'Hi Again', where she admits "there is simply no excuse for my past horrible tweets. My targets didn't deserve them. No one does. Many of them needed empathy, kindness, understanding and support, not my meanness masquerading as a kind of casual, edgy humour."