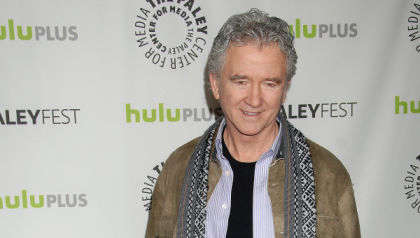 Dallas star Patrick Duffy will be guest of honour at this year's St Patrick's Day Parade.
The parade which begins at midday on St Patrick's Day, will run for approximately two hours, starting at Parnell Square and finishing at St/Kevin Junction. This promises to be the most exciting parade yet, with over 4,000 participants expected, along with over 50,000 set to pack the streets on the day.
The guest of honour Patrick Duffy who played Bob Ewing on US Soap Dallas from 1978 to 1985 and 1986 to 1991, celebrates his 74th birthday on St Patrick's Day, and is proud of his Irish roots. His grandfather emigrated from Ireland to America during the 1920s.
"I can feel my grandfather's joy in my returning to his homeland to represent the Duffy's and express our gratitude for all this great country has given us", he said recently. "I feel like I am returning home and want to meet my extended family".
Last Summer the actor visited the island to trace his roots in Kilmovee, County Mayo, alongside his partner Linda Purl.
Richard Tierney, CEO of St Patrick's Day Festival, also spoke of his delight that Duffy will be returning to the Emerald Isle on a very special day.
'We are so delighted to welcome Patrick Duffy to Ireland and to our national St. Patrick's Day Parade. Patrick is a bona fide legend of the screen and holds a special place in the hearts of so many Irish households, so it's a real pleasure to be able to bring him centre stage for the Festival and the Parade", he said.